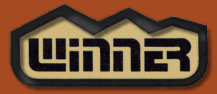 Winner Foundries and Manufacturing, Inc.



5655 Marshall St.
Arvada, CO 80001
303-424-5509

One of the newest and finest foundries in the West, since 1922 Winner has progressively kept pace with market demands for high quality metal castings.


Metals at Winner Foundries and Manufacturing, Inc.

| | |
| --- | --- |
| | Winner Foundries is principally engaged in casting aluminum, brass, or bronze in standard flask sizes for industrial applications, and open floor casting in oversize molds when required. |

| | |
| --- | --- |
| High-quality castings depend on quality patterns, uniform and properly mixed sand, and high-grade pouring metals heated to proper melting temperatures. Winner controls its furnaces and the temperature of the molten metal to ± 1 degree Celsius to ensure optimal castings. | |

All metal alloys are performance oriented and manufactured to customer specifications under exact metallurgical controls.

Metal compliance certification is available.